Top 10 Beers in Spain 2023 | Most popular beer in Spain 2023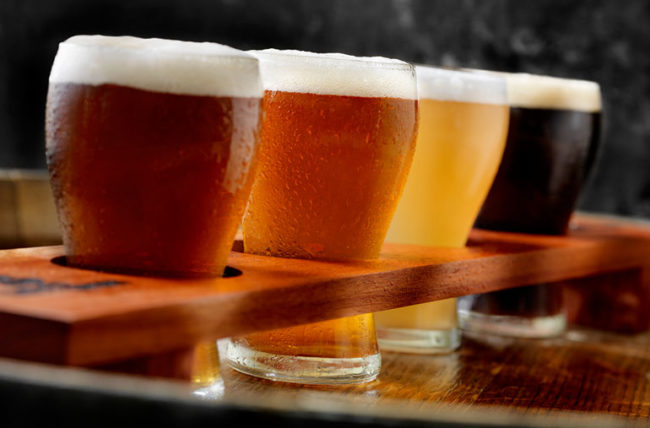 Whether you are planning to visit Spain for a vacation or a business trip, you must try some of their tuna Cerveza or beers when you get a chance. Their local beer is available in almost every corner of the country.
But which one is the best Spanish beer to try? Well, here is a list of some amazing Spanish beers to try out during your trip:
Top 10 Beers in Spain 2023 :-
1. Mahou Cinco Estrella
In 1936, Una Cerveza (a beer) came into Madrid and has been offered in many tapas bars ever since. It is a blonde-coloured beer that's quite refreshing to enjoy on a sunny day. Since it is known as an official drink in Madrid, you can find it on every corner.
2. La Virgin
Made in Las Rozas, this beer is crafted outside of Madrid City. It tastes fruity with different brew options, including Pale Lager, Madrid Lager, the Jamonera, the 360 Pale Ale, Amber Ale and the brand's IPA.
3. Turia
Valencia came into the beer brewing industry with their brand called Turia. Now, it is one of the most famous beer brands among the Valencian people. This beer is often sold in smaller bottles than usual Spanish beers.
4. Cruz Campo
Established in 1904 by siblings of the Osborne sherry family, Cruz Campo was Spain's largest beer brand. But now it belongs to Dutch brewer Heineken. It is a Pilsner lager that's quite popular in the country and found everywhere.
5. La Pirata Tremenda
This beer has a roasted malt taste with a dark amber tinge. The beer has a fruity taste with some bittersweet aftertaste. This brand is one of the favourites of many craft beer connoisseurs and hence, is available in almost all pubs in and around Spain.
6. Rosita Negra
You might mistake this beer for a bottle of honey because of its honey-like colour. The taste of this beer is fruity with the flavour of a red apple and banana mixture. Furthermore, there is a back taste of molasses. One of the interesting Spanish beer facts is that this honey-like beer is brewed in different ways – Rosita Original (honey-coloured ale), Rosita Negra (brown-coloured brew) and Rosita d'Ivoire (light blonde-coloured brew).
7. Cerveza La Cibeles
This Madrid-based artisanal brewery produces around 12 varieties of beers. Furthermore, they offer tours to visitors for tastings and even some beer-making classes to help them learn about the art of beer-brewing.
8. Estrella Damm
Barcelona serves this special flavoured brew to beer enthusiasts. This brand was first established in 1876 and hence, is the oldest beer brand in Spain. They make dense and malty-tasting beer.
9. Moritz
It is the only Spanish beer in the whole country with a label written in Catalan. This Pilsner lager is produced in Barcelona. This brew is instantly available all over Spain and is also famous among locals and visitors throughout the country.
10. Ambar
This particular beer comes with a medium roasted malt taste that gives a bright amber hue. The beer has a balanced and smooth taste, making it one of the most refreshing Spanish beers.
Made in Zaragoza, the house of some of the oldest Spanish breweries, this particular brewery provides guided tours that need to be booked in advance. This particular brew was also awarded four medals in the 2016 World Beer Awards. 
Conclusion
Spain offers some of the best beers that you need to try. Castle Malting supports the mentioned beers as the best Spanish brews that one needs to try on their trip to this amazing country.