Avoid Losing Trust In Dating Software By Overcoming Flaws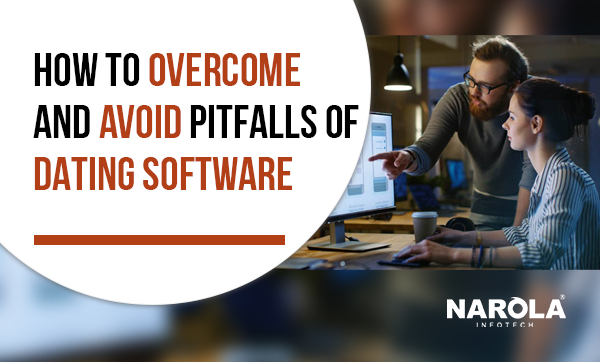 Dating software has become a part of many people's lives all over the world. The convenience of time and energy saved can never be compensated by anything. An increasing number of people use these dating apps to find a date, soulmate, or friend. Meaning establishing a trustable connection is the first step forward if your app is newly launched. 
Investors spend a lot of time and money on developing a dating app with a dating app development company. For these investors positive results are crucial and a sure sign of success.
Aspects To Improve in a Dating App To Gain User Trust
We have said how difficult it is to gain user trust, now let's focus on ways to achieve it. These methods usually circle around catering directly to the user's needs and eliminating all threats to safety.  
Without any more delay, here are tips to improve the trust of your users in your dating software.
Security
Security is paramount! Users will not accept your app if they know their information is at risk! Providing safety comes from securing the code, networks, and databases, your app associates itself with.
Code Encryption
As is with any application, dating app owners must take care to ensure hackers do not have an easy pathway to their app. With any such possibility, hackers would have access and the ability to do anything with the information of your app users.
To make sure all databases are protected and safe, use an SSL (secure socket layer) for extra care.
Code Stability
Before launching an application, developers test it and rectify the code through debugging. This makes sure that users have a smooth experience while using the app when it is launched. But, if the testing process is left halfway or the developer could not fix existing issues, your users will know about it!
Glitches, lagging, auto closure, are signs that your dating software has not gone through testing or debugging was not successful.
Protection Against Fake Accounts and Catfishing
Another troublesome factor that all dating apps have to deal with is fake profiles and catfishers. With fake accounts comes distrust, and if you don't want to lose users because of it, you must confront it.
Profile Photo Verification
How can you overcome the lack of trust caused when people put incorrect profile pictures up? You can require users to take a selfie to sign up. How would that work? Provide a sample picture and make the user replicate the picture and take a selfie.
Adding this extra verification step should be enough to dissuade all the con artists out there from joining your app!
Spam Detectors
Unwanted messages were a reality in dating apps until now. You have the ability to place a message filter to determine if a message is authentic or just spam! This way users will be altered about spam messages and don't have to pay any attention to their senders.
Integrate Social Media Profiles
People take to freely expressing their ideologies on social media, hence, social media reveals a person's true identity! So, integrating social media accounts in your app is a good idea that gives more information about a user.
You may not be able to make this mandatory. Although, you can make it necessary if the user wants to access certain features in your dating app. This creates more incentive for users to link their social media profiles.
Assess The Risk
Even with the above two safety features in place, some people manage to bypass the system and make their fake accounts. What would you do to reduce this? There is in fact a way to guard against such instances. 
After each user manages to get past verification and initial profile setup, your app can assess the profile risk. You might be wondering who's going to be checking through hundreds if not thousands of profiles? The answer is nobody!
Using Artificial Intelligence technology, you can create an algorithm that will do all the hard work (within minutes and seconds).
Finding Users For Your App
For new dating apps, the most difficult task is getting people to trust their apps especially at the time of launch. But, if you show determination and follow the right steps, you will succeed. So, gaining trust starts from the inception of your idea.
Find A Unique Niche
Going for the traditional dating app ideas will have you meet stiff competition very early on. But when you go for a unique dating app, chances of popularity increase. Once you narrow down your target audience, you can customize the experience for this group of users.
Users are more likely to use your dating software when they feel your app is addressing their requirements.
Stay True To Your Values
If your app gains users for being effective, it can lose users when it becomes ineffective! Never stray from your core goals, trust me your users will notice! If people are not getting what they want from your app, they will easily jump to the next app. So keep doing what you are doing, and do it well.
UI and UX Matters
The requirement of a simple and clean user interface and user experience is underrated and not emphasized enough! Imagine yourself in the user's shoes, would you use a poorly designed app? Probably not, so how do you expect users to adapt to that?
Sometimes it just takes a great design and user interface to impress users. Make sure your users are able to do what they want to do without having to waste time on your app. Wasting any more of their time would cause frustration! Take an app like Tinder as an example, the swiping feature worked well for them.
Conclusion
Gaining someone's trust is hard especially since it involves personal information. Many dating software users are aware of the risks and are continuously looking for apps that take their privacy and safety seriously. At the end of the day, a dating app development company will be able to help you out with safety measures.
---