10 List Worthy Romantic Getaways Around The World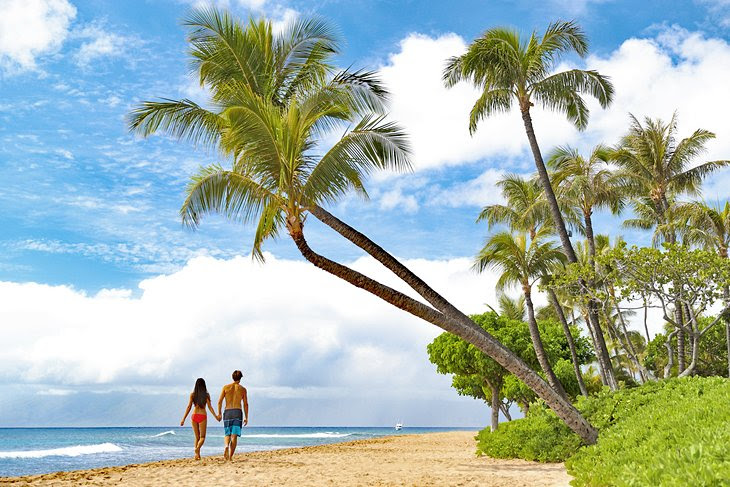 Have you considered taking your significant other on a romantic getaway? Perhaps you want to spend some time together relaxing on a beach with a cocktail in hand, or perhaps you want to go somewhere exciting that will bring you closer together. 
It's sometimes the famous sites, delectable food, and magnificent hotels that entice us to visit a certain location, and other times it's the bragging rights that come with seeing every continent, country, and state.
Let's start with the 10 List Worthy Romantic Getaways Around The World
1. The Maldives
Velassaru's thatched rooms are more breezy and low-key, and don't miss the delightful spa, where you and your sweetheart may bathe in a hydrotherapy pool overlooking a lagoon. Alternatively, stay at the Jumeirah Vittaveli and arrange for a special lunch of freshly caught fish on the hotel's yacht, which will take you to a quiet white-sand beach.
2. Greek Islands
From Santorini, you may visit some of the Cyclades' lesser-known islands, such as Paros. Lunch at the waterfront Sigi Ikthios in the port village of Naoussa with grilled prawns and mussels saganaki would be amazing.
Whatever island you choose, you can rest assured that Greece will provide you and your spouse with an unforgettable romantic trip. Let's check out the best deals for a couple on Emirates Airlines Booking Flight that will you to travel within your budget.
3. Bora Bora
Bora Bora is Tahiti's most famous island, made famous by honeymooners, and it will not disappoint you! Book a room at the Conrad Bora Bora or the Sofitel Bora Bora for the ultimate overwater bungalow experience. Book Villa Rea Hanaa if you want to stay at a more authentic and distinctive place.
Take a 4×4 excursion to the viewpoint if you're up for an adventure and don't mind banging around in the back of a vehicle. This is the island's highest point.
4. Bali
Relaxation, lush jungle, rice terraces, and the Monkey Forest await you at Ubud. Book a hotel with a flower bath or a floating breakfast for the whole Bali experience and ultimate romance. Alternatively, drive a little further and spend the night in one of Camaya Bali's or Hideout Bali's wonderful bamboo huts. Do not leave Ubud without purchasing some boho home decor from the local marketplaces. It's less expensive than returning it to Seminyak.
5. Wine Country
In Calistoga, there's a place called Chateau Montelena. Since 1888, this magnificent Gothic-style manse has been producing Chardonnay, so trust us when we say it's worth a sip.
Then retire to the ultra-luxe Las Alcobas for the evening. Elegant bedrooms, spa-like baths, and outside terraces with toasty fireplaces or deep soaking tubs may be found on Beringer Vineyards and Estate, Napa's oldest winery.
6. Hawaii
If you truly want to get away from it all, head to Lanai, the state's most off-the-beaten-path isle. Relax at the reinvented Four Seasons Lanai, where you can go sunset horseback riding, eat fresh poke on a hidden beach, and watch dolphins and whales frolic off the coast from your poolside lounge
7. Amalfi Coast
Spend your days visiting Positano and the adjacent villages of Amalfi, Ravello, and Praiano, or hop on a boat to the opulent island of Capri. The island is fantastic for shopping, and don't miss the Grotta Azzurra and Monte Solaro on Anacapri, which are both swoon-worthy. There are many flights available on Vivaaerobus Official Website so you can reach this place in your budget.
8. Jamaica
You don't have to worry about finding a nice restaurant in the vicinity or figuring out what to do with your time when you stay at an all-inclusive in all of the hard work is done for you!
If you want to get away from the resort for a few hours, head to Rick's Cafe in Negril for an afternoon of cliff jumping, drinks, and stunning sunset. You want to give a beautiful surprise to your wife then visit this place and watch this sunset together.
9. The British Virgin Islands
When you reach the British Virgin Islands where you can visit the Scrub Island Resort, Spa & Marina. Which is located on a 230-acre private island off the coast of Tortola, is a must-see. You want to spend an unforgettable trip with your loved one then this is the best place for you.
There are 52 guest rooms, as well as two-, three-, four-, and six-bedroom villas, a spa, restaurants, two private beaches, and a 55-slip marina on the property.
10. Sonoma Valley
In Dry Creek Valley, visit Bella Vineyards and Wine Caves or Ferrari-Carano Vineyards and Winery for stunning vistas. Then lunch at LaSalette, Valette, or The Girl & The Fig, three of the country's most romantic restaurants.
For an amazing trip, enjoy a wine tour around the valley, a walk through some of the state's earliest vineyards, or a bike ride along gorgeous roads with the person you love.