What are the requirements to set up a VoIP phone line?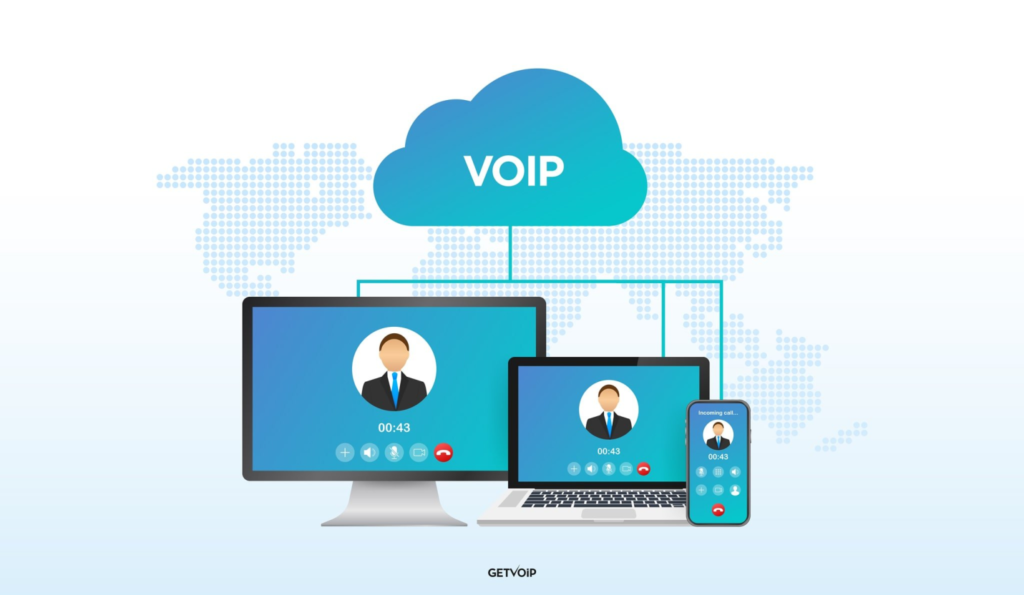 VoIP phone line
You've probably heard of VoIP technology and that's why have searched for the requirements to set up a VoIP phone line. Once set up, a VoIP PBX system is a helpful and useful method of making and receiving calls, with affordability being a major advantage for businesses.
Depending on your configuration, the country you are calling, and the call length, you may not even have to pay for phone calls.
While upgrading your phone system to a VoIP PBX system may appear to be a daunting task, it is not. We will help you cover everything you need for a successful migration with this simple VoIP requirement guide.
Set Up VoIP Phone System Requirements:-
The good news about IP phone services is that you can easily implement VoIP with a high-speed broadband connection because it does not consume a lot of bandwidth.
Most VoIP service providers recommend only using up to 80% of your available network bandwidth because using more than 80% of your network bandwidth on an IP system may result in a congested network and poor-quality phone calls.
A dependable internet connection is required for successful VoIP implementation. This is because the faster data travels to the internet, the better the connection.
You can easily measure the quality of your network with modern technology by monitoring jitter and Ping. These metrics are concerned with the reliability and consistency of your connection.
Ping and Jitter must be less than 70 milliseconds for a successful VoIP implementation. Many websites provide free VoIP speed tests to help you determine the speed and stability of your network connection.
When compared to wireless internet, wired connections are more reliable, so connect VoIP devices to an Ethernet connection if possible. The Ethernet network avoids the symptoms of a congested network and delights users.
As a company that runs a VoIP PBX system in an office, purchasing a Power over Ethernet (PoE) switch makes more sense because it delivers data and power to IP phones over a single wire.
Seeing as you can't always predict every network condition, the next best thing is to plan for increased traffic. Software updates, file transfers, and watching YouTube videos are all examples of high traffic.
Set up your VoIP quality of service on your router to optimize network voice traffic. It's also a great idea to get your IP phone service provider's advice on their network's quality of service tweaks.
VoIP Phone System Device Compatibility
Phone with a VoIP Adaptor
A VoIP adapter is a device that connects your analog phone service to the digital network that transports your calls.
There are numerous VoIP adapters on the market. A special adapter designed specifically for the VoIP phone system is required. These VoIP adapters plug into your phone socket, the wall, or the router.
How to Pick the Best VoIP Adapter:
Do you want to connect a certain number of phones?
Are you going to need a router?
Will you continue to use POTS (plain old telephone service)?
What level of VoIP system support and compatibility are you looking for?
Finally, how much is the VoIP adapter going to cost you?
If you want to use VoIP on your computer, you'll require a desktop or laptop with a strong internet connection, the right VoIP software, and a headset to use VoIP over the computer.
Even though wearing a headphone keeps your conversation private and improves sound quality, you can get by without it.
Several programs, including Skype, Google Talk, and others, allow you to make audio and video calls to anyone who has those programs installed for free.
Skype, for instance, is used to call a regular landline or phone number. You can use VoIP services for free with these apps; however, if you call a landline number, you will be charged a fee, which is typically low.
VoIP Apps
There are two types of VoIP apps: free IP phone services with apps like Viber, Skype, and Facebook Messenger, or your VoIP service provider's VoIP app.
It's best to use the softphone app provided by your service provider for business because it has more advanced features. Free VoIP apps are usually sufficient for personal use. With free VoIP service apps, the caller and the person being called have to have the same app downloaded to be able to use the VoIP services.
If you prefer to use VoIP on your smartphone, you'll need a smartphone, a strong Wi-Fi connection, and a softphone (a VoIP app installed on your phone). Download and configure the appropriate SIP-based phone software for your VoIP service provider.
Selecting a VoIP Provider
VoIP provider
Before upgrading your phone system, make sure you choose a provider with excellent customer service, positive customer reviews, and consistent uptime. Consider the VoIP provider as a partner rather than just another bill when comparing VoIP service providers.
When you have a plan and the right equipment, upgrading your phone system is a lot easier. You won't miss your legacy phone service once you've set up your VoIP by using this post as a checklist for your VoIP requirements.
VoIP technology which uses the internet to make and receive calls instead of traditional landlines is rapidly gaining more popularity among businesses due to its numerous advantages. The advantages include increased accessibility, complete portability, scalability, advanced features, and improved flexibility with softphones, all at lower costs.
With Free PBX, you can get a one-stop shop for all your telephony needs. Avaaz PBX offers free PBX in addition to contact center solutions for your business phone system.
Investing in a customized call center solution set for your company will ensure that it reaches its full potential and thrives in any competitive industry.