Trying to Get a Loan Against Securities: Here is How You Can Get it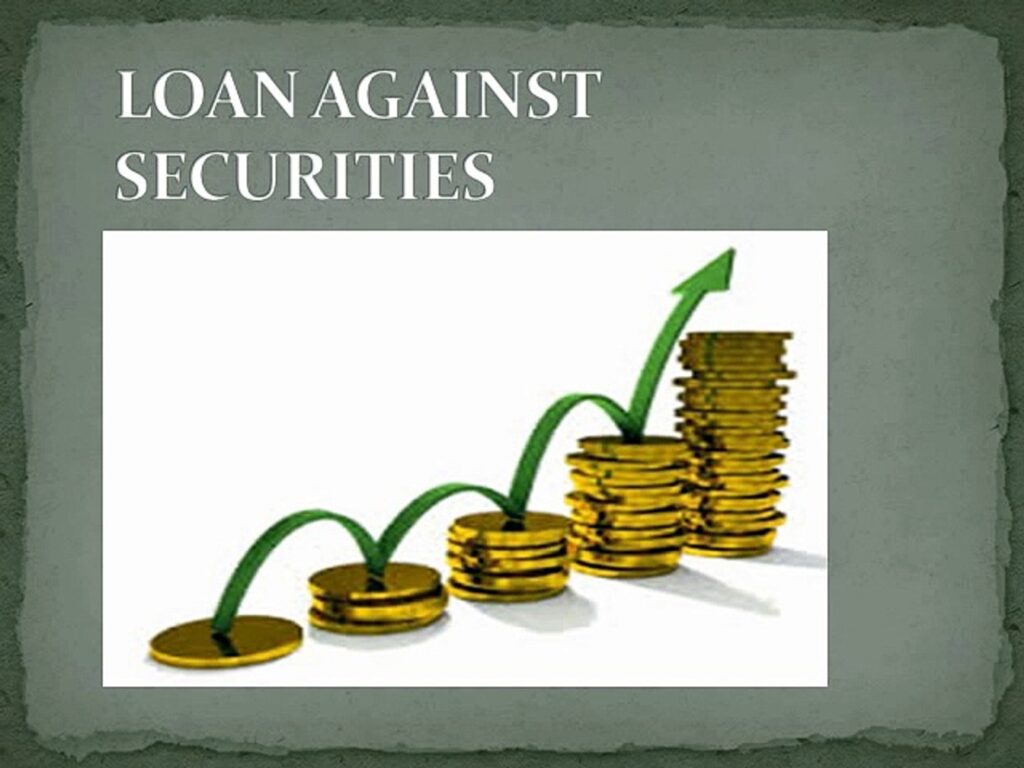 Investments and savings are tapped to their full potential when one lets it stay for a more extended period. But what can be done when you need funds urgently? The first response would be to liquidate the investments. Breaking investments to cater for funds tends to nullify the long-term benefits the investment could reap. The best thing to save from selling your stocks or breaking your fixed deposits in haste would be to avail of a loan against securities. This type of loan offers lesser interest rates than personal loans due to the collateral one pledges. Additionally, they are credited almost instantly within a day or two you get the instant liquidity that you wanted,
Let's see how?
Why Are Loan Against Securities? What Can Be Pledged?
Loan against security is a quick secured financing solution where you can pledge your investment as collateral to avail a loan. A loan against security is a hassle-free way to get instant funds without disturbing your long-term investment plans.
You can avail of a loan against securities by pledging shares, Demat shares, fixed maturity plans, ETF, mutual funds, insurance policies, bonds, or equity to avail of a loan and repaying them later. These types of loans come with lower interest rates than loans without collateral. 
This way, your investments are not liquidated and stay intact while you can avail yourself of money at lower interest rates. 
What are the Eligibility Criteria to Avail Loan Against Shares 
You Should be an Indian citizen
Your age should have to be at least 21 years 
You should be salaried or a self-employed individual.
Customers desirous of applying for a loan should possess a Savings, Current, and Demat Account.
They should hold approved shares of a fundamental minimum value as specified by your lender.
Additionally, these tend to vary from time to time depending on the RBI guidelines or the lender.
Documents Required for Loan Against Securities
Below mentioned is the list of loans against securities documents required:
Application form with a recent photograph
Proof of Identity – KYC documents
Proof of Address
Bank account statements
Demat account proof
Demat / Mutual Fund holding statement
Income proof
Advantages of Availing Loan Against Securities
Through a loan against securities, one can avail of a more significant sum of INR 5 lacs to INR 5 crores based on the collateral pledged with the lender. These loans are available at lesser interest than other loans because it is a secured loans. These loans are easily qualified for, plus one can easily apply for them using a simple application form.
The lesser the paperwork, the more hassle-free the loan process becomes. Loans against securities do not have much paperwork; hence the loans are approved soon. The funds are usually disbursed to your bank account within a day or two. The swift application and disbursal process helps you meet urgent fund deadlines for professional and personal requirements.
Better ROI From Investments
Since you are not liquidating your securities, you continue to reap benefits and further avail high returns over time as they are left untouched. This way, your shares or investments with long-term gains are still getting the dividends from the market.
Convenient Repayment Terms
With high-worth securities, one can keep themselves burden-free with easy repayment terms. The prepayment charges for loans against security are zero. Hence you can close or prepay the loan amount according to your convenience or choose a longer repayment tenure according to your convenience. 
Borrowing Against a Wide Range of Securities
One can avail of the loan amount against several options for collateral ranging from bonds to fixed deposits. With such loans, you have more comprehensive options to choose from as collateral.
Emergencies and financial crunches can hit anyone at any time. Instead of selling off or liquidating the assets and investments, one can take a loan against securities and return it when finances improve.
With Fullerton India, the process of applying for a loan against security Is even more effortless and hassle-free. We have around d 645 plus branches all over India and a robust and secure online portal for all your financing needs. Additionally, we offer you a dedicated relationship manager to cater to your existing and ongoing service requirements. We offer loan amounts from INR 5 lacs to INR 5 crores based on your collateral. Apply now to enjoy hassle-free finance solutions with one of the best financé partners in the country.